Spiral Fractal
By Murray Bourne, 13 Nov 2004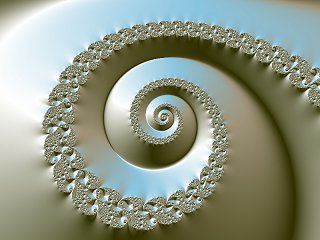 Hey - I love these things! Here's one called "Spiral Fractal".
Is this just a 'nerd' thing or does anyone else find them attractive?
Fractals are built on specific iterations of complex numbers. You can see some mathematical background on the concept here: Fractals, in the Complex Numbers chapter of IntMath.
Image credit: This and other fractal images are freely available from here.
See the 3 Comments below.