Escaping the haze
By Murray Bourne, 17 Oct 2006
It's starting to feel like 1997, the first year we were in Singapore. The haze was so bad then that we couldn't see more than a few hundred metres and we couldn't see the sun for several weeks.
Here's what it looked like at 4:00 pm yesterday: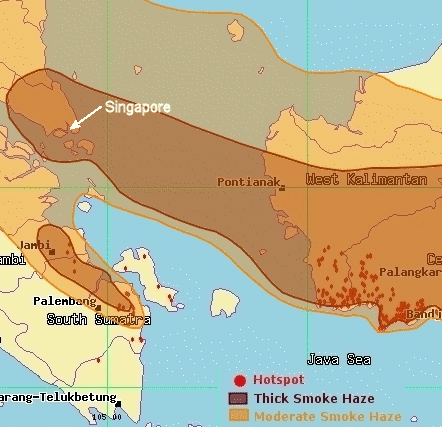 Source: Singapore's Environment Agency
I'm off to Bali where it is haze free. Woo hoo!
Be the first to comment below.