A brief time in history
By Murray Bourne, 29 Oct 2005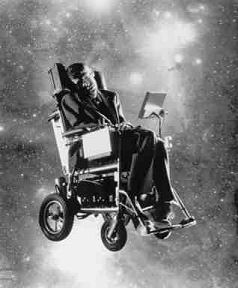 I saw an excellent movie about Stephen Hawking recently.
The acting was brilliant (Hawking's muscular deterioration and growing frustration were portrayed with realism and sensitivity), the story is compelling (tragedy, romance, discovery, brilliance) and there was strong encouragement to reflect on the meaning of life, the universe and everything.
Ever read his "A Brief History of Time"? It was a great example of how to express difficult concepts in layman's terms.
Hawking once said:
With this [voice synthesizer and laptop] system I can communicate better now than before I lost my voice.
See the 1 Comment below.