Curved spacetime simulation
By Murray Bourne, 30 Jan 2008
Adamtoons.de has some mind-blowing animations on gravitation as curved spacetime and relativity: movement, time dilation and length compression.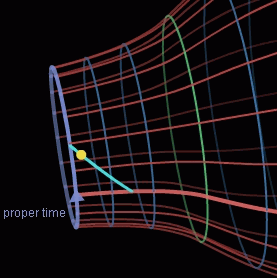 There's also a charged ball simulation where you can create balls and observe their behavior under the influence of magnetic fields.
It's worth a look, especially if you are struggling with physics concepts.
See the 3 Comments below.