GraphSketch.com - free online math grapher
By Murray Bourne, 25 Mar 2009
Here's a great service for math students and teachers.
GraphSketch will plot a range of functions including polynomial, trigonometric and exponential ones.
You can download the resulting plot as a PNG image and use it in your notes.
I like the anti-aliased (smooth) edges of the resulting curves — I find it unsatisfactory that most graphers give you chunky, pixelated ones.
Here's an example (it's f(x) = tan x and g(x) = arctan x plotted on the one set of axes.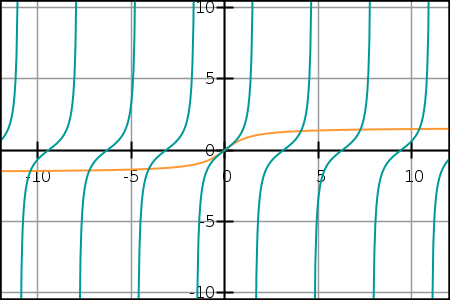 This is a well-executed, free application. The link again: GraphSketch.
[Thanks to JackieB for alerting me to GraphSketch.]
See the 6 Comments below.