A peak of pi
By Murray Bourne, 22 Mar 2007
Last week was "Pi Day".
Google trends shows there is a periodic peak in search trends for pi on that day each year.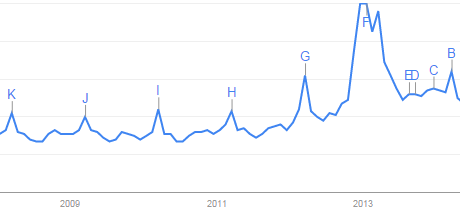 My post on pi was one of them.
There was a surge in 2013, after the movie "Life of Pi" was released.
See the 1 Comment below.