Pi Day today, 3.14
By Murray Bourne, 14 Mar 2012
March 14th is celebrated worldwide as "Pi Day" by math nerds.
I enjoyed this relevant sticker I found recently: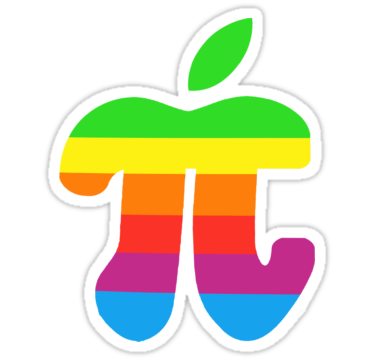 Image source:
Apple Pi sticker
, by Jeff Cheung.
Pi Day info
Check the Exploratorium's Brief History of Pi
Here's a controversial proposal: Let's Drop Pi
TeachPi.org have a list of possible Pi Day activities you can consider at your school.
Anyone see the Pi Movie, from 1998?
And finally, here's a lot of good info about pi.
Be the first to comment below.