Matrices and Flash games
By Murray Bourne, 18 Nov 2007
Matrices are useful whenever we need to transform one geometric shape into something else.
This excellent tutorial from senocular.com has some good example Flash files showing how the Flash matrix transform matrix works:
Understanding the Transformation Matrix in Flash 8
The tutorial includes matrix multiplication and the inverse of a matrix and has some applications at the end. Here's a screen shot from the tutorial: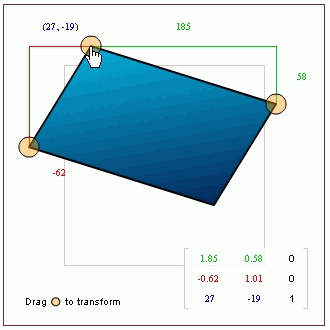 Matrices are also useful for telling robots what to do (the transformations in this case are in 3D).
See the 2 Comments below.