How do I calculate the length of wire on a tubular ceramic form?
[Solved!]
Stephan 21 May 2018, 02:58
My question
I need to calculate the total length of wire required for a wire wound resistor as shown in the attached figure, given the following:
- Diameter of a single turn: D
- Number of grooves (ie number of turns on ceramic tube): n
- Pitch (distance between grooves on the x-axis): p
Does anyone have a more accurate equation for determining the total wire length?
I will appreciate your comments.
Relevant page
Interactive Mathematics - Learn math while you play with it!
What I've done so far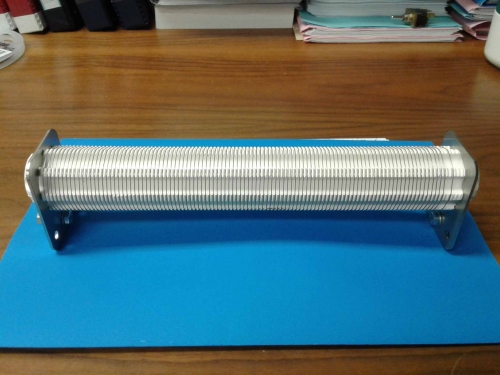 One could approximate the total wire length by taking the circumference of a single turn and multiplying it by n, the number of turns.
This value will be less than the actual value because the pitch adds additional length.
Maybe a more accurate value will be given by: wire length = n(circumference of single turn) + (n-1)p.