time/speed graph
[Solved!]
Swalay 11 Sep 2016, 12:06
My question
In the following time/speed graph, the horizontal line shows the time taken by a car and the vertical axis shows the speed (u cms/sec).
if D is the distance travelled from the start for 20 seconds, find t for 2D.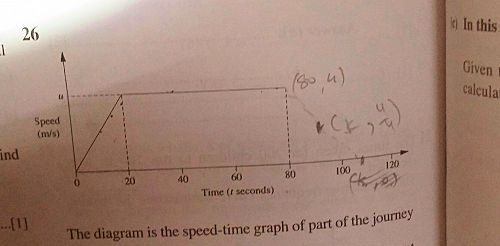 Relevant page
What I've done so far
Please confirm that the answer is correct.
workings: D = 1/2 x u x 20
= 10u
2D = 10u x 2
= 20u
TTaken = 20u/u
=20 secs